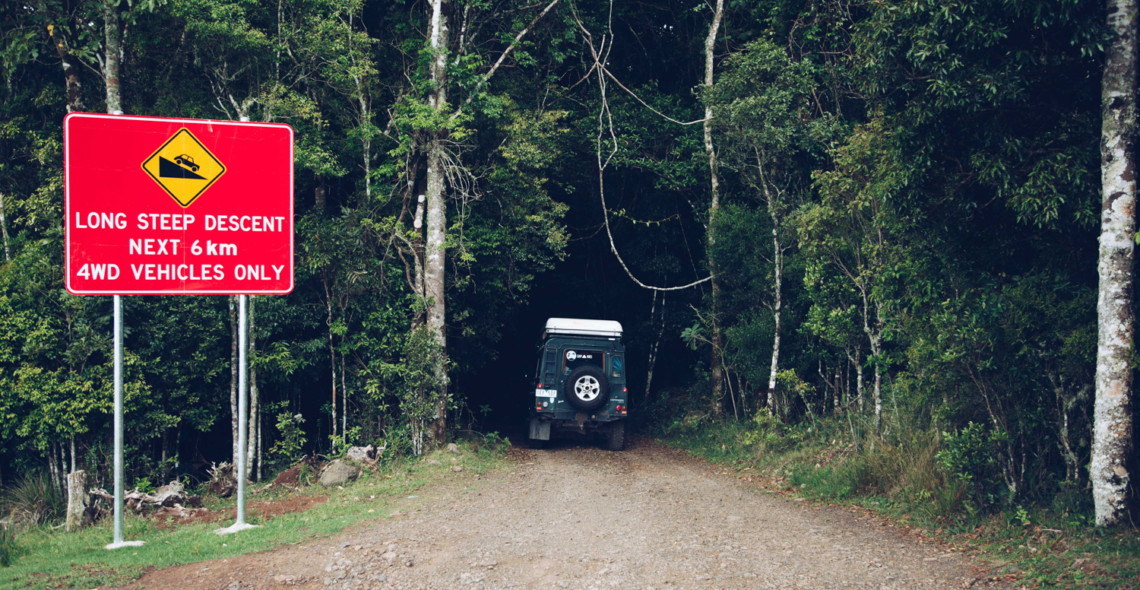 If you're anything like The Bear Team, you know there's nothing better than hitting the open road with some mates. Quite often camping trips surround an event – a festival here, a birthday there, perhaps a long weekend away, but it's the spontaneous ones that we love the most! So when you're trying to pull together a road trip crew, who do you call on?
No need for the drama and the hassle, we've put together a list of the five key players to invite on your road trip that are just as essential as a good pair of sunnies!
Whilst we highly recommend sharing the drive on long trips and stopping every few hours to avoid fatigue, we all have that mate that LOVES driving and we guarantee they will LOVE driving our Defenders! They love the open road, will probably want to leave at the crack of dawn and have already mapped out three routes to your destination. The Driver is a crucial road trip player. They are organised and enjoy being in control. They are a natural born leader who will safely get you to your destination with a few secret stops along the way. Best to shout them a pie for their efforts and keep them happy in case you need an unscheduled emergency stop.
It's crucial your road trip DJ is in sync with your driver, but also attune to the needs and wants of your other campers. It only takes one song to kill the vibe. A good road trip DJ will know their crowd and set the playlist accordingly but ultimately please the driver, after all they are the one in need of motivation, concentration and musical inspiration. The road trip DJ probably fancies them self as a bit of a music aficionado with all the newest, underground tunes ready to go so you might get to know some pretty great new bands but If the obscure tunes are getting too much try subtly coax them back to the classics. If worse comes to worse threaten their front seat status if they don't lift their game – we promise they'll play anything you want.
We all have this mate. You know the one. They went out last night and are slightly hungover, they had a bad date, a shocker of a work meeting – whatever the scenario they have a bucket of stories to tell to keep the road trip going. This person is the life of the party and will probably keep the stories going around the campfire. They've brought a deck of cards and their GoPro and they've already had a swim before anything is even unpacked. They'll be the first to crack a beer and the last to go to bed but they'll be ready for adventure, up for anything and good for team morale!
You've arrived at your destination and it's time to get set up and get things going. No problem! You have your very own amateur survivalist ready to forage. They've got their own flint and a whole Pinterest page dedicated to camping hacks. This person is an absolute asset to your adventure experience. You may have to sit through a lesson on the engineering and science of the perfect campfire build but let's face it, they know their stuff and they'll get it done. They'll have gadgets for every occasion and are willing to take on any campsite task just to prove their superior survivalist skills. Let them run free, hopefully they'll hook a fish or two for dinner!
What could possibly be better than kicking back after a day of adventure with friends, whilst your next meal cooks away on the campfire? If you know a chef, take them camping. They'll jump at the chance to apply their professional skills to the most basic cooking setup. They'll expertly prepare any fish you've managed to catch and be able to turn snags into a culinary masterpiece. If you don't know a chef, find your favourite foodie friend and put them in charge of the grocery list. They'll be so excited about the Instagram potential they will
gladly cook the entire trip's meals while you sit back and enjoy the ambience.
So once you've compiled your crew, give us a call!
We have Defenders fitted out for all kinds of groups and adventures and can even help with some advice and recommendations for itineraries and side trips. It's time to stop dreaming and start planning!